With Liger United, it's never been easier to buy and sell with confidence.
We offer comprehensive history reports for vehicles, watercraft and detailed listings for heavy machinery.
And it's Convenient: get all of the information you need on our website with one click! Simply type in the VIN, HIN or Serial # below and click the search button. It's that easy!
Begin your search:
---

---
enter 17-digit VIN
Find out about any problems BEFORE you buy:
Has the vehicle or boat in question been salvaged? Was it involved in an accident? Is there flood damage? WHAT ELSE could be wrong?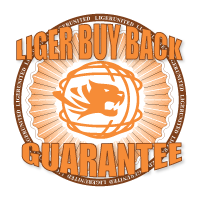 Buyback Guarantee
You will find out instantly if a potential purchase is worth the investment. If it has a clean history AND receives a "Liger Certification", you'll know it's worth it! In fact, we are so confident, we offer a Buyback Guarantee: If we miss a problem on a vehicle or watercraft, we will buy it back from you for the purchase price!
So relax! And take control of your buying experience with Liger United.